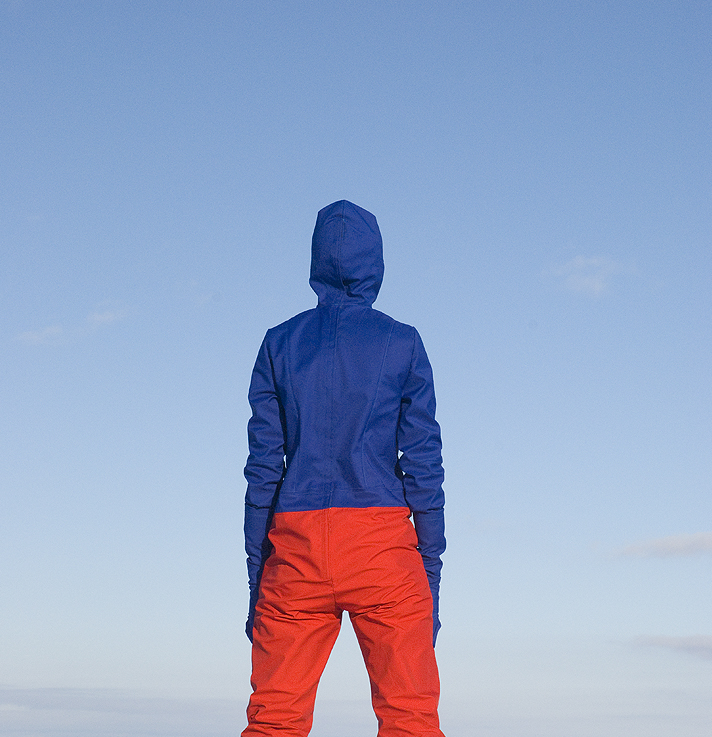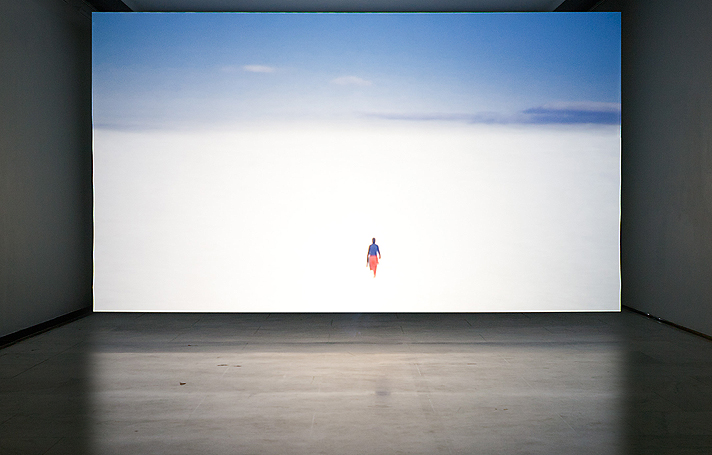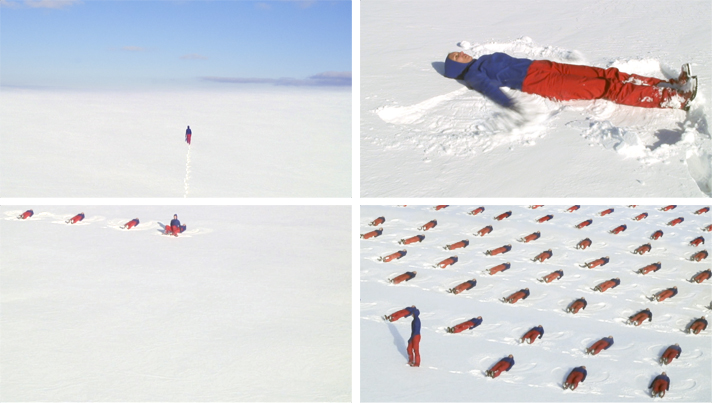 Haiti Cherie
. 2010-11.
Video installation, 6:10 min. View video
here
.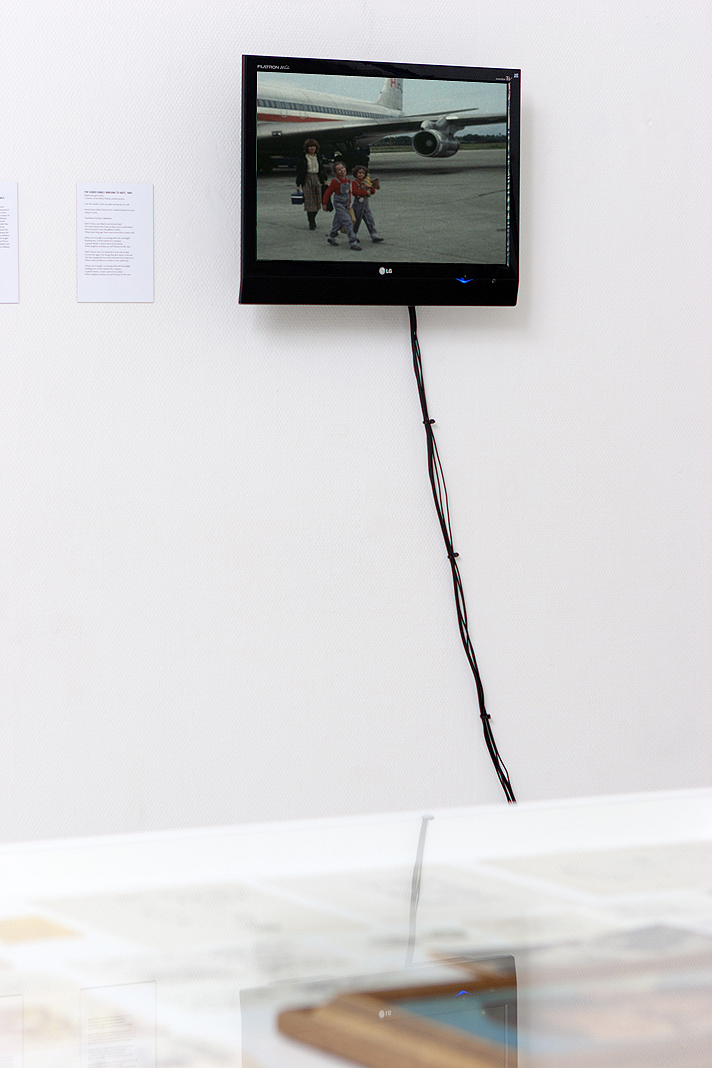 The Huber family arriving to Haiti
, 1984.
Digitized super-8 film Courtesy of the Huber Family, private archive.
I am the smaller of the two girls exiting the air craft.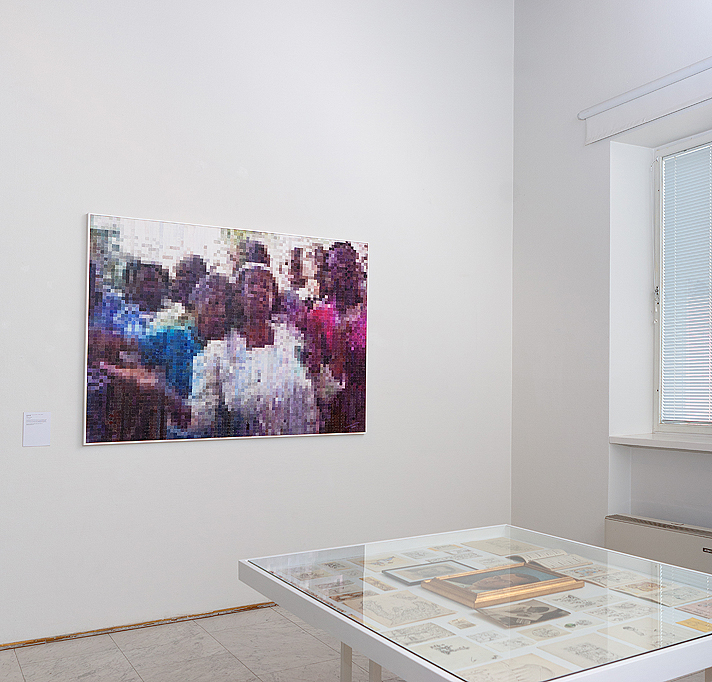 Monique Huber-Remponeau (born in Port-au-Prince).
Oh my God.
2011.
Acrylic on canvas 176 x 130 cm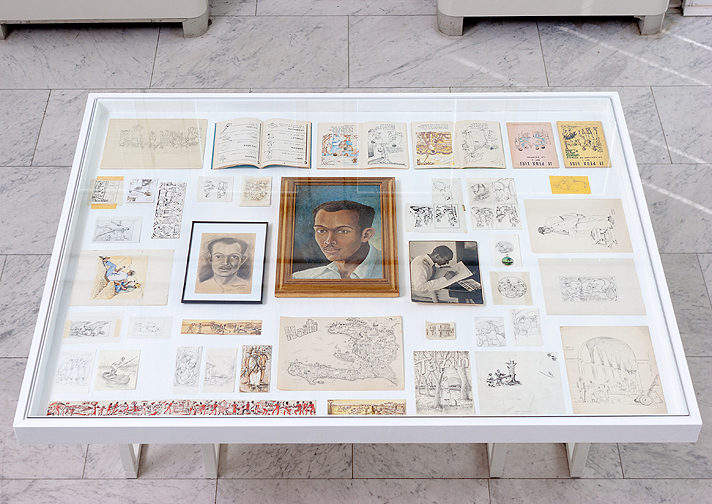 Georges Remponeau, (Port-au-Prince, 1916–).
Various drawings, sketches, artworks, photographs and illustrated school journals.
Courtesy of Georges Remponeau, private archive.